ASDAN ​Trustees
We are a charity that operates across a diverse and regulated educational landscape, dealing with the lives of young people and children.
As such our board of trustees sits at the heart of the organisation's governance, working alongside a number of supporting committees. This approach helps ensure appropriate expertise is put into good practice. For example:
Trustees help to scrutinize our compliance with the qualifications regulators, Ofqual, Qualifications Wales and CCEA in Northern Ireland.
We have a link trustee for the ASDAN staff forum, who meets regularly with the chair of the staff forum as part of our commitment to supporting leadership development.
The chair and vice-chairs meet monthly with the chief executive and chief operating officer to ensure trustee oversight of key leadership matters.
We have established an Performance, Audit, Risk and Compliance committee and have a working group looking at ASDAN's future accommodation needs.
The trustees are drawn from across education and business fields with wide experience in strategic and leadership roles. You can read a short biography of each of them below.
If you would like to contact the trustees about any aspect of their work, email trustees@asdan.org.uk
Biographies
Alison Delyth (chair)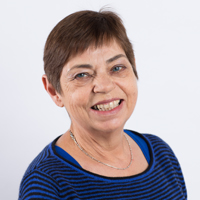 Alison has considerable experience working in local authorities including the role of Director of Education for the London Borough of Southwark and interim Director of Children's Services in Poole. She is a member of the Olympus Academy Trust in South Gloucestershire, and academy management committee member at Steiner Academy Bristol. Alison is passionate about the many additional opportunities ASDAN can create for young people who are not accessing mainstream academic routes without creative supplementary support. Alison has been a trustee at ASDAN since 2010 and has chaired the board since April 2017.
Brian Doidge (vice-chair)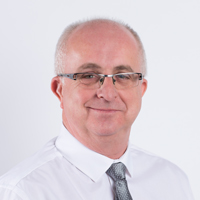 Brian is Chair of the South West Regional Board and subject examiner for the Chartered Institute of Marketing, as well as a lecturer at Yeovil College and Chair of the Board of Governors at Barwick and Stoford Community Primary School. Brian is Vice-Chair of the trustees, and Chair of ASDAN's Performance, Audit, Risk and Compliance committee.
Peter Scholey (vice chair)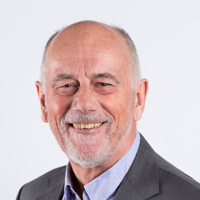 Peter has wide experience as a leadership consultant for schools. His key area of expertise is the secondary education sector, having gained experience as headteacher of Wyvern Community Sports College, leading the Bristol Excellence in Cities partnership and educational strategy leadership in Bristol City Council. Peter provides valuable insight into the challenges of educational transformation and how to raise standards in schools. Peter was elected vice-chair of the board in 2018.
Dave Brockington
Dave's area of expertise includes 14-19 education and training and further and higher education. He was a Head of Faculty at the University of the West of England (UWE) for 17 years. Dave has led a number of widening participation initiatives to develop and promote personal skills and independent learning for progression into HE, further education, employment and life. He has been using his experience to contribute to the development of ASDAN, its projects, partnerships and funding, since he helped to establish the organisation in the early 1980's.
Asher Craig
Asher's particular focus is education, training and skills, specialising in post-16 education. Her varied background includes community development, diversity and socio-economic development of young people and black and minority ethnic communities. Asher has led several successful organisations and partnerships including roles on the Avon and Somerset Police's Recruitment Advisory Board, Bristol Regeneration Partnership and she was also co-founder and chair of the Black Development Agency. She is currently Deputy Mayor of Bristol with responsibility for communities.
Rik Boxer
Rik has held a number of senior leadership positions in local authority children's services and has a specialist background in SEN and inclusion. He has a track record of improving outcomes for underachieving and vulnerable groups.
Marian Curran
Marian is Vice Principal of St Brendan's Sixth Form College, Bristol, and a Director of the North Bristol Post-16 Centre. As well as bringing brings considerable invaluable experience of the post-16 sector to the board, Marian is also safeguarding lead.
Stephen Fahey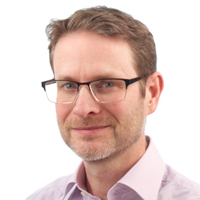 Stephen is Content Strategy Director at Oxford University Press. Stephen provides considerable strength to the board's digital capabilities, supported by wider knowledge of the education sector.
Naeem Iqbal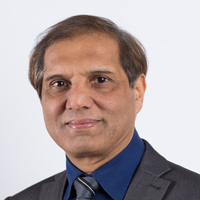 Naeem is a Medical Lab Assistant at North Bristol NHS Trust and participant on Bristol City Council's Stepping Up leadership development programme
Paul Jacobs
Paul has extensive experience as both Director and Assistant Director of Education and Skills in local government in the south west. He has served as a team inspector for Ofsted amd worked in secondary schools as a science teacher, middle and senior leader for over 20 years. Paul is a school improvement specialist, skilled convenor of partnerships and a leadership coach and mentor. He now works as an education consultant supporting individuals, schools, multi academy trusts and local government.
Linda Peck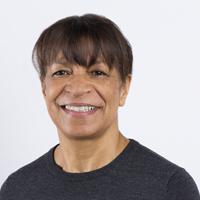 Linda's background is in secondary education. She has held several school leadership posts including headship and has also worked as a local authority adviser, School Improvement Partner, National Challenge Adviser and Ofsted Inspector. She currently works independently both inspecting and offering tailored support and advice to UK schools. She is a Curriculum Foundation associate working on assignments in the UK and overseas. Linda is committed to working with leaders to promote equality and equity and achieve the best outcomes for all learners.
Jack Price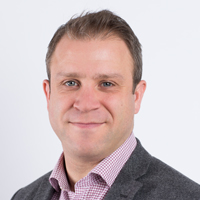 Jack is Head of Commercial Sales and Marketing at Computershare. His commercial expertise will support the board in strategic decision making, particularly in relation to sales and return on investment. Jack is the vice-chair of ASDAN's Performance, Audit, Risk and Compliance committee.
Chris Smith
Chris' background is in senior roles within the food industry, he is a regional council member of the CBI and Chair of the Gloucester branch of the Institute of Directors. Chris has been involved in school and academy governance for over 20 years and is a council member of the Digitech Studio School.
Jemma Stapleton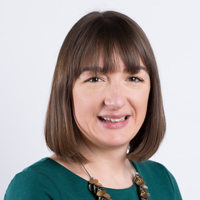 Jemma is Head of HR Projects at Great Western Railway. She brings expertise at a senior level in relation to personnel, HR and employment law. In addition to her trustee role, Jemma also mentors ASDAN's Chair of Staff Forum.
Pauline Trapp
Pauline is a former assistant Headteacher and SENCO, and is currently an education consultant with a strong track record of innovative and inclusive leadership and strategic development in schools across North Somerset, including implementing and embedding the SEN Code of Practice.