ASDAN ​Trustees
As a registered charity, ASDAN is governed by a board of Trustees. The Trustees oversee the strategic direction of ASDAN, set the annual budget, make appointments at director level and produce an annual report.
Full meetings of Trustees are held quarterly. Between these meetings, individual or groups of Trustees take particular roles in relation to different facets of the organisation, such as distributing grants, developing the site and buildings, international developments and personnel issues, including performance and remuneration.
The Trustees are drawn from education and related fields, and you can read a short biography of each of them below. They have wide experience of leading academic departments, mainstream and special schools, youth services and local authorities. Trustees are appointed for an initial period of five years.
If you would like to contact the Trustees about any aspect of their work, please email hollyedwards@asdan.org.uk
Biographies
Alison Delyth (chair)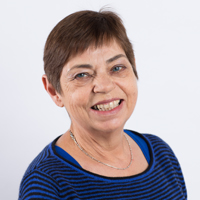 Alison has considerable experience working in local authorities including the role of Director of Education for the London Borough of Southwark and interim Director of Children's Services in Poole. Prior to her move into education management, Alison taught in both the primary and secondary sectors in Bristol. Following retirement, Alison has devoted much time to supporting schools as a governor and trustee. She is a Member of the Olympus Academy Trust in South Gloucestershire. Alison is passionate about the many additional opportunities ASDAN can create for young people who are not accessing mainstream academic routes without creative supplementary support. Alison has been a Trustee at ASDAN since 2010 and chaired the Board since April 2017.
John Simpson (vice-chair)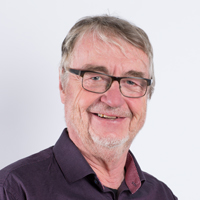 John has a background in leadership in education services and has a keen interest in the link between inspection and school improvement. Previous roles include being Director of Education for three contrasting local authorities, founding Director and Chief Executive of Tribal Education Ltd and founding Chair of the former West of England Learning and Skills Council. He contributes his expertise in business effectiveness and commitment to promoting education for a more equal and fair society.
Dave Brockington
Dave's area of expertise includes 14-19 education and training and further and higher education. He was a Head of Faculty at the University of the West of England (UWE) for 17 years. Dave has led a number of widening participation initiatives to develop and promote personal skills and independent learning for progression into HE, further education, employment and life. He has been using his experience to contribute to the development of ASDAN, its projects, partnerships and funding, since he helped to establish the organisation in the early 1980's.
Asher Craig
Asher's particular focus is education, training and skills, specialising in post-16 education. Her varied background includes community development, diversity and socio-economic development of young people and black and minority ethnic communities. Asher has led several successful organisations and partnerships including roles on the Avon and Somerset Police's Recruitment Advisory Board, Bristol Regeneration Partnership and she was also co-founder and chair of the Black Development Agency. She is currently Deputy Mayor of Bristol with responsibility for communities.
Julie Dyer
Julie's specialism is SEND across the 3-19 age group. As headteacher of a successful special needs school in Bath, Julie is passionate about ensuring that all children with special educational needs have access to achievement – especially for students with PMLD and SLD who require additional resources and expertise to help them achieve. Julie is committed to ensuring ASDAN continues to offer this group of students an opportunity to have their achievements recognised.
Gary Williams
Gary contributes considerable experience to the board, with valuable expertise in a broad range of areas including educational policy, organisational development, strategy and financial management. His career in FE has included roles as Executive Director of the Learning and Skills Council for Wiltshire and Swindon and Business Development Director (Learning and Skills) for Tribal Education Ltd. Gary was commissioned by the Further Education Funding Council for England, LEAs and the Learning and Skills Council to provide a range of support services to the college sector which included contributing his expertise on governance advice, leadership development and training.
Peter Scholey (vice chair)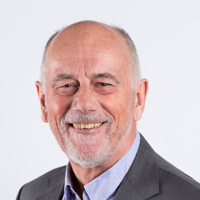 Peter has wide experience as a leadership consultant for schools, a former headteacher with over 40 years' experience in education. His key area of expertise is the secondary education sector, having gained experience as headteacher of Wyvern Community Sports College, leading the Bristol Excellence in Cities partnership and educational strategy leadership in Bristol City Council. Peter provides valuable insight into the challenges of educational transformation and how to raise standards in schools.
Nick Donnelly
Nick's specialist area is alternative provision with a career that includes highlights such as leading a Pupil Referral Unit to Ofsted outstanding, and working as a Senior Manager within North Somerset Council responsible for education other than at school. In 2011 Nick established the Voyage Learning Campus: a maintained alternative provision for students unable to attend mainstream schools as a result of behaviour, permanent exclusion or ill health. Nick has been the Principal of the Voyage Learning Campus since its opening and the school is recognised for excellence. Nick has been a member of the North Somerset Strategic Schools Forum for 6 years and is a governor at Inaura School in Somerset. He continues to provide consultancy and strategic planning for a number of local authorities in the fields of alternative provision and restructuring of special schools.
Linda Peck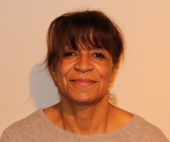 Linda's background is in secondary education. She has held several school leadership posts including headship and has also worked as a local authority adviser, School Improvement Partner, National Challenge Adviser and Ofsted Inspector. She currently works independently both inspecting and offering tailored support and advice to UK schools. She is a Curriculum Foundation associate working on assignments in the UK and overseas. Linda is committed to working with leaders to promote equality and equity and achieve the best outcomes for all learners.