The Annual Charity Art Auction is something of a festive tradition at ASDAN, with the week preceding the Christmas party turning into a frenzy of bidding battles for artwork created by our creatively talented pool of employees. ASDAN staff from our HQ in Bristol along with regional colleagues from across the country (and even our friends and family) submit their paintings, prints, sculptures, crafts and installation pieces to raise money for our nominated charity, Time2Share.
Time2Share support disabled young people and their families across Bristol, Bath and North East Somerset by providing respite care, days out, social opportunities and more. The money raised by our Annual Charity Art Auction supports Zookah! – a youth group for those aged 14-21 with Asperger's syndrome. The group meets three times a month on Friday evenings, giving the young people a chance to get out, explore hobbies and develop friendships. The group is very creative, with activities from making pizza and playing games, to creating films, animations, music and art – some of which ends up in the art auction and on the walls of ASDAN staff.

Paul Sinclair, a member of the ASDAN IT team who helps to organise the art auction, gets involved with the group throughout the year: "Each year I run a collage-making workshop and the group then submit some of their works of art for the auction. Their imaginations are fantastic, fuelled in the most part I think by Doctor Who, a regular discussion point. I'm afraid to say there's only one Doctor Who in my book though, the great Tom Baker! The art auction helps towards keeping the group running, and we have also contributed to some activity days out."
The Annual Charity Art Auction is a much-loved event in the calendar of charity events at ASDAN. Submissions are put on show in the staff lunch area at HQ and bidding now takes place through an online bidding system lovingly created by the IT team – a far cry from the telephone bids of earlier years! Each piece is accompanied by hilarious artistic commentary and descriptions written by our guest curator, himself a former member of the ASDAN team.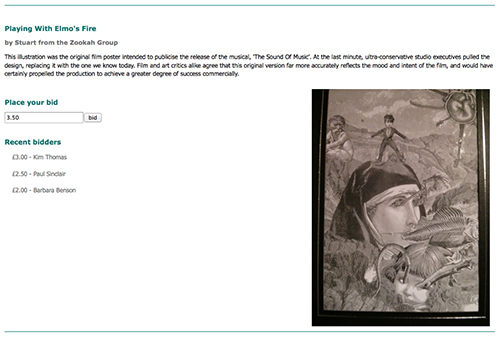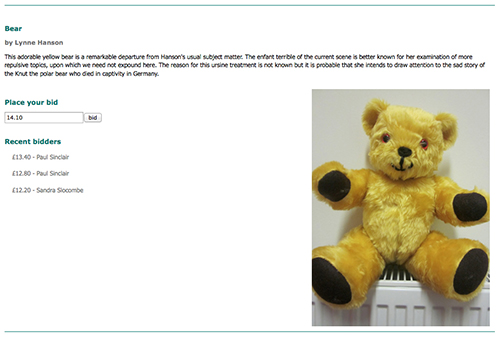 The auction ends just before we depart the office for the staff Christmas meal, leaving us feeling suitably festive and with some unique gifts for our friends and family. This year has seen 26 masterpieces submitted, raising a whopping £182.00, the highest total yet! This amount has been generously matched by ASDAN leadership and Trustees, giving Time2Share a £364.00 Christmas present – a fantastic amount to support a deserving cause and a brilliant charity that links so closely with our own vision and values..