When you stop to think about the challenges faced by children when making the transition from primary to secondary school, it's no wonder that most of us can so clearly recall those first few days in that daunting new environment.
From the prospect of finding your way around a much bigger school facility to the challenges involved in making new friends and trying to fit in, there's certainly a lot to grapple with.
And it's understandable that, when these challenges feel overwhelming, many learners struggle to integrate into their new environment.
Long-term consequences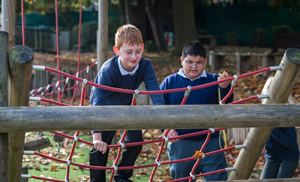 Research shows that a poorly handled transition can manifest itself in lower grades, poor attendance, increased anxiety and disruptive behaviour. In fact, low self-esteem, depression and poor academic attainment at age 18 have been reported in pupils who described their move to secondary school as difficult.
Ofsted, too, has acknowledged the significance of a smooth transition, with its 2016 annual report reading: "Transition from primary to secondary school continues to be a point where some pupils begin to fall behind."
A bold new approach
Our mission at ASDAN is to help every learner to achieve and, with these particular challenges in mind, we set out to find solutions to the transition conundrum.
With funding of £147,000 from the Paul Hamlyn Foundation, we embarked on a research project and pilot in collaboration with The Progression Trust. The aim was to create a programme that would support learners to develop the qualities and capabilities needed to make a successful and confident start at secondary school, such as resilience, personal skills and new learning strategies.
We worked with four schools in Warwickshire to pilot the programme, including a secondary school plus three of its feeder primary schools. Teachers designed and developed new classroom activities and challenges that were trialled in the four terms prior to the learners starting secondary school in September last year.
Impressive results
The pilot, which was independently evaluated, proved a success. Researchers found that pupils who had participated were more likely to feel excited about the prospect of starting secondary school, with those taking part more likely to feel confident or happy about the transition.
When interviewed by researchers after starting secondary school, the learners who had participated expressed positive feelings such as enjoyment and satisfaction from being at secondary school.
What's more, the feedback from teachers was impressive. The assistant head at one of the participating primary schools said the project had improved learners' confidence, determination and initiative – even boosting their attainment in English and maths – while a teacher at another primary school felt the learners "flourished" through the programme, developing their self-esteem and communication skills.
Ready for Lift Off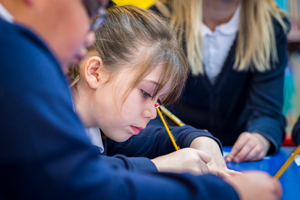 We incorporated the most successful strategies from this pilot programme to create Lift Off, which launched earlier this year.
Lift Off comprises three modules that each promote six characteristics that are key to learners making a successful start at secondary school and performing to the best of their ability. These include self-worth, self-control, collaboration and problem solving.
The sad truth is that, if we get transition wrong, many children may never properly integrate into secondary school, leading to wasted potential. Without the skills and characteristics needed to progress through their secondary school journey, many young people will become NEET (not in education, employment or training).
We hope that Lift Off will go a long way in helping to highlight the importance of getting this transition right and support schools in fostering the qualities learners need to make the best possible start at secondary school.