What is the Gardening Short Course?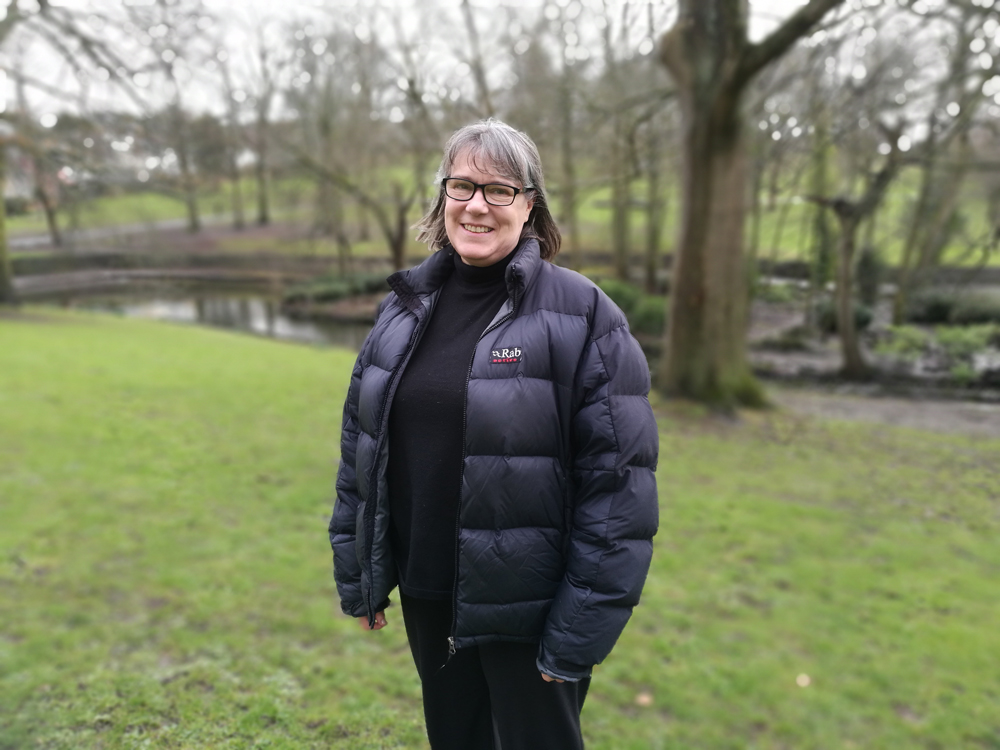 This programme is the latest addition to our suite of Short Courses and includes a wide range of modules on topics including:
planting in the garden
growing food on an allotment
wildlife in the garden
using your produce in the kitchen
construction and art in the garden
Students will learn:
new gardening skills and techniques such as companion planting and crop rotation
about the importance of sustainable practice and the positive impact that gardening has on the environment
about career and progression opportunities in gardening
how gardening promotes a healthy lifestyle and can have a positive impact on mental health and wellbeing
What essential skills will learners develop?
The course will help learners develop essential skills such as resilience. In the practical gardening activities, you have to dig the soil, add nutrients, sow the seeds and learn how to protect your plants. It requires commitment and skill to see a project through and reap the rewards. Students will learn that through regular and continuous effort, they will achieve good results. Resilience and commitment to completing a task are important qualities for life; this course is an engaging way of instilling these characteristics in young people.
Other skills learners will develop are:
the ability to learn
self-management
taking responsibility
teamwork
creativity
What type of student is the course aimed at?
Like other Short Courses, this programme is aimed at young people aged 13 to 19. It's ideal for students who are interested in gardening and enjoy learning outside the classroom. Because there are so many aspects to the course, such as using your produce in the kitchen, construction and art in the garden and working with wildlife, it will appeal to a wide range of individuals. While those who like getting their hands dirty will enjoy the course, it also includes great activities for learners who prefer to work inside as well as creative individuals looking for an outlet to express themselves. For those who are passionate about gardening or horticulture, the course enables learners to explore career opportunities in this sector.
Why type of centre will it appeal to?
The course is ideal for a centre with an allotment or green space and that has already been involved in gardening activities or that wants to develop such an area. Because many of the challenges are theoretical, you can complete the course in the classroom without necessarily having access to a garden. Furthermore, many of the activities involve research that can be focused on in the winter months so the course can be delivered all year round.
Why should centres deliver this course?
We know from experience that many centres run gardening activities and projects for learners because it's a great way of engaging them and developing new skills and knowledge. However, in many cases centres are not formally recognising the skills and knowledge gained. The Gardening Short Course helps rectify that in an easy and effective way through internal moderation. Centres can award certificates to their learners at the end of the course - certificates range from completing 10 to 60 hours of work (one to six ASDAN credits). Many centres delivering our Short Courses hold an awards ceremony to recognise the learners' achievements and I know from experience that this recognition boosts learners' motivation.
What is the advantage of the Short Course format?
As an experienced ASDAN regional support co-ordinator for the South West and south Wales, I know how popular the Short Course format is for schools. People love the flexibility that Short Courses offer as well as the engaging and accessible challenges. Centres tell me that Short Courses transform many learners' engagement and confidence. Tutors love delivering Short Courses because they come with a ready-made curriculum of exciting content. What's more, Short Courses include a student book or can be completed online using our e-portfolio system. This gives centres the flexibility to choose the format that is most likely to engage their learners.
Learners can put up to six of the credits they gain from the course towards our flagship qualification, the Certificate of Personal Effectiveness, available at Levels 1 and 2 (12 credits required). By completing 60 hours of work, students are already half way towards achieving a nationally recognised qualification. Many schools take advantage of this progression opportunity for their learners.
Where did the idea for the course come from?
I got the idea a couple of years ago when a centre asked me if we had a gardening course. I knew from ASDAN's grants programme that lots of centres were using their grant to fund gardening projects and activities. Therefore we knew there was significant interest among centres in using gardening activities to develop skills and knowledge. In addition, I undertook market research, which indicated that the majority of our centres would be very likely to deliver the course if we were to go ahead and create it.
What's your experience in gardening?
I am a keen gardener having been doing it since I was a child. When I was young, my parents gave me a section of their garden where I used to grow herbs. I have been running my own allotment for the past 14 years where I grow all my own vegetables.
While I used my own knowledge and skills to create the first draft of the Gardening Short Course, I sought advice from several gardening experts who confirmed the quality and relevance of the content.
We are really excited about this course. We know many centres are eager to start delivering it because the benefits for learners are compelling.