Bringing science to life for Chinese learners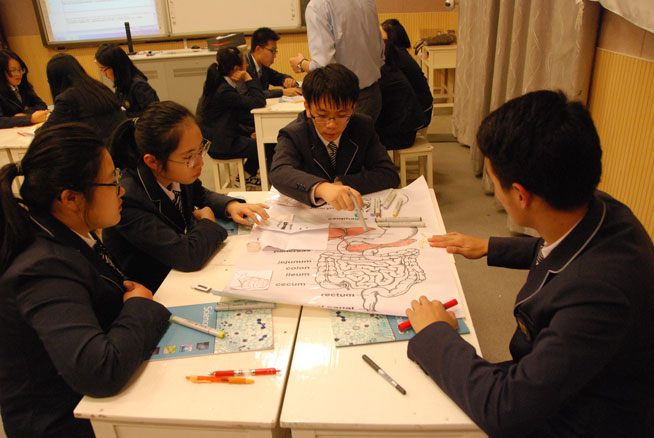 Such was the demand to undertake ASDAN's Science Short Course at Liangfeng High School, Jiangsu province, east coast of China, that 65 students signed up for only 25 places. The school's Assistant Director of Physics, Wu Shuangxin, reports on how the programme has provided learners with a new, engaging way of approaching the subject.
Teachers are very interested in delivering ASDAN's Science Short Course here in China. In a country where education has a strong academic focus, I and other teachers were looking for ways to bring science to life for our learners. Through promotional work by ASDAN China, an ASDAN partner, we heard about the Science Short Course before registering our school to deliver the programme.
As part of the course, learners get to undertake practical, real-life activities and as a result they believe the course's content is meaningful. Students feel engaged and motivated because they get to take on exciting challenges and experiments that wouldn't otherwise be available through their normal science class. Being able to motivate students in this way is a great support tool for teachers.
As learners work through the student book, they can record how their science activities have helped them develop the following key skills:
learning
teamwork
coping with problems
use of IT
use of English
use of maths
One of the activities the learners enjoyed doing was in Module 1: Human Machine when they had to measure the effectiveness of at least three different materials at insulating against sound. As part of this, they had to design a pair of ear defenders to reduce sound by 10 decibels and provide test evidence to justify their design.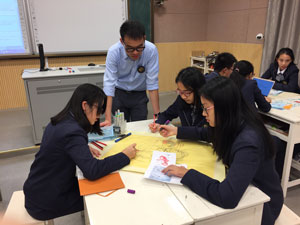 Another challenge the students enjoyed in the same module was undertaking surveys to make predications about changes in their local population size. Thanks to the flexibility of the course, they were able to relate this challenge to the context in China. They investigated the effect of China's one-child policy, which was introduced in 1979 to slow the population growth.
One of the aspects of the course that students like is that it is not daunting – the challenges are designed in such a way that learners of varying levels of ability can do it. The teachers love it too because it means they can differentiate for students, making the challenges easier or more difficult according to the ability of the learner.
The Short Course provides a challenge for the students in a way they have not experienced before. It gives them a creative outlet and helps stimulate their interest in science – we all need to be engaged in a subject to excel in it.
In our view, what's unique about ASDAN's Short Courses are the 'big six' recording documents or sets of materials. These are the:
student book
learners' record of progress
students' evidence for each challenge completed
skills sheets, where learners plan and review their activities
summary of achievement
personal statement
These help structure the Short Course and demonstrates the skills the students have developed. They also help the learners become more organised through planning activities, while the review skills sheets encourage them to reflect on and evaluate their work.
In addition, the students are motivated by the short-term targets: learners can gain certificates for anything from ten hours of work to 60.