Creativity in the kitchen
Since its launch in autumn 2012, the FoodWise Short Course has been popular with centres who have snapped up hundreds of copies of the student book to help learners get creative in the kitchen. One of the teachers who immediately recognised the value of the course was Vicci Connell from Headlands School and Community Science College in Bridlington.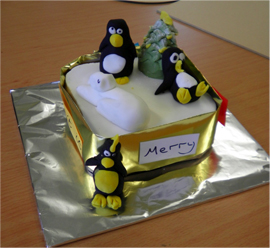 "I already delivered cookery lessons to my Year 10 and 11 CoPE​ students and felt this was a great opportunity to get the valuable skills they learn recognised," Vicci said. "I felt it was crucial to make the course as practical as possible as my students are generally kinaesthetic learners."
Some of the activities Headlands students took part in included completing a Food Safety certificate, discussing the meaning of 'value for money' and making a Top Trumps-style game about nutrition.
"When the students started to devise their own variations of the game, it brought home to me how important this element of 'fun' was in delivering successful learning. As well as improving their knowledge of healthy eating, the games also helped the students to improve their communication and social skills."
Two of the more practical modules were combined and students ended up making everything from stir fries and curries to pancakes and Mother's Day truffles.
They developed more confidence in themselves and their abilities
"As we cook for two hours every week, we had more than enough time to cover the required 30 hours," Vicci added. "Most cookery lessons ended with us all sat round the table enjoying the fruits of our labour. This gave us the opportunity to discuss the morning's cooking experience and their key learning points. Photographs of the meals and dishes at various stages in the preparation were helpful in generating the evidence for their portfolio.
"Completing the FoodWise Short Course has helped the students gain a very valuable life skill and experience a success. They gained knowledge and developed more confidence in themselves and their abilities."