Christmas Card 2015
This year, we once again offered ASDAN learners the opportunity to design our Christmas card. We received many fantastic festive designs and, after much deliberation and a close vote on the shortlist, decided on this one submitted by Monica Cruz from St Sampson's High School in Guernsey: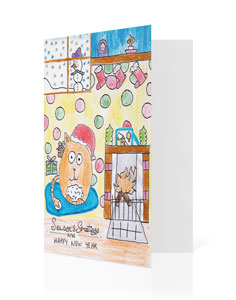 We know how stressful the run-up to Christmas is and really appreciate all the centres that took the time to support ASDAN in this way.
Merry Christmas and a happy new year from ASDAN!