ASDAN begins new chapter to equip learners to thrive
ASDAN is starting an exciting next chapter in its story. Our talented team is passionate about building children's and young people's confidence, character and resilience as they prepare for life in the 2020s.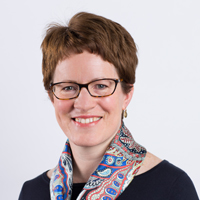 We start the academic year as an independent charity once more, having decoupled from the Skills and Education Group federation of charities. This will simplify governance arrangements and ASDAN will continue to work in partnership with the Group on projects that support young people's technical and vocational development.
Led by Jenny Williams, ASDAN's Chief Executive, we have created an ambitious plan aimed at developing innovative courses to realise the potential of personal, social and vocational education to transform the opportunities and achievements of young people.
ASDAN's exceptional team remains committed to working with educators and increasingly experts from the world of work to design new courses that enable young people to make successful transitions in their learning lives and to move positively into adult and working life.
ASDAN will continue to support our valued customers, at home and overseas, and work with partners in formal and special education settings, and community and informal learning organisations. We aim to give voice to professionals and support educators in the UK who advocate for a fully rounded education which encompasses personal, social, academic and vocational development and contributes to building a positive sense of identity.
We will also forge new alliances and build on existing partnerships, including the strong relationships we have developed with emfec and ABC Awards.
Jenny said: "We are excited about entering a new era for ASDAN. We continue to be driven by a belief in the transformative power of education and skills to change lives, and a commitment to focus on what makes a difference for learners, in terms of curriculum, qualifications, and support for educators. Our task now is to look to the future and how we equip young people with the skills, knowledge and attributes to thrive in 21st century education, work and life."
Later this month we'll be launching our updated website, with information about the products we'll be promoting this autumn and some of our longer term plans. We wish you and your learners every success for the start of the educational year.