New ASDAN programmes designed to support GCSE attainment
The new GCSEs will raise standards but creating a thriving economy and strong communities means giving every young person the chance to succeed in education, writes Jenny Williams, ASDAN Chief Executive.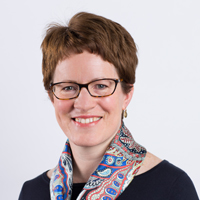 The new, more demanding GCSEs, the first of which were undertaken in English and mathematics this summer, will no doubt provide a greater challenge for the most gifted pupils in England. The government's plans to raise standards and differentiate between learners of different abilities through the new 9-1 grading scale, which replaces the old A* to G scale, are certain to stretch the brightest students, enabling them to shine in an increasingly competitive world.
It is important that standards are raised across the board and that all learners are given the chance to succeed in the classroom. One of the greatest challenges for our education system is to ensure the needs of students who make slower progress are being properly catered for.
There are no quick fixes here – we need to attend to our lower attaining pupils for this is what matters most when it comes to improving social mobility and closing attainment gaps.
Developing a strong economy post-Brexit means creating confident and resilient young people with the skills to thrive in education, training and work. Our communities, too, have much to gain from empowered, motivated and active young people, who are aware of their rights and responsibilities, are able to make their own decisions and take responsibility for their lives. An education system that develops young people with these skills and attributes will benefit us all ­– at all levels.
Supporting GCSE attainment
This autumn, ASDAN will launch new programmes in English, mathematics and science that have been designed to support learners in their GCSEs, particularly in helping them secure a good pass. Our Accelerating Progress programmes have been written by subject specialists with experience in helping students, who require additional support, to secure good progress and realise their full potential.
The Accelerating Progress programmes have been designed to meet the requirements of the new GCSEs, and to focus on the more challenging elements of the new specifications. For example, the challenges in our mathematics programme will have a contextual approach, applying subject material to everyday events. This reflects the greater emphasis in the mathematics GCSE on applying new skills and knowledge to real-life problems and situations. Our English course will challenge students to develop higher-order reading and critical thinking skills to support them to formulate and express their own opinions – one of the key requirements of the new GCSE, and an important life skill in our digital era.
Progression opportunities
Learners undertaking our Accelerating Progress courses will be able to achieve credits ranging from the completion of 10 hours of activities (one credit) to 60 hours (six credits). These credits can be transferred into achieving an ASDAN Level 2 qualification – the Certificate of Personal Effectiveness (CoPE). The flexible and engaging CoPE (12 credits required) has been shown to boost young people's confidence and motivation as well as helping them develop vital core skills that employers are looking for. These include:
working with others
self-management
problem solving
carrying out research
the ability to communicate
giving presentations
CoPE is also proven to increase pupils' GCSE success rates. A study by the University of the West of England, undertaken in 2012 and updated in 2014, of more than half a million pupils found that young people who passed CoPE Level 2 raised their chances of achieving A* to C grades in GCSE English by 11% and achieving five A* to C grades including English and maths by 19%. The impact was most significant on those in less privileged educational groups.
More information and support
For more information on any of ASDAN's programmes and qualifications, please call 0117 941 1126 or email programmes@asdan.org.uk. You can also explore the courses section of our website.