GCSE support courses to be launched at SSAT national conference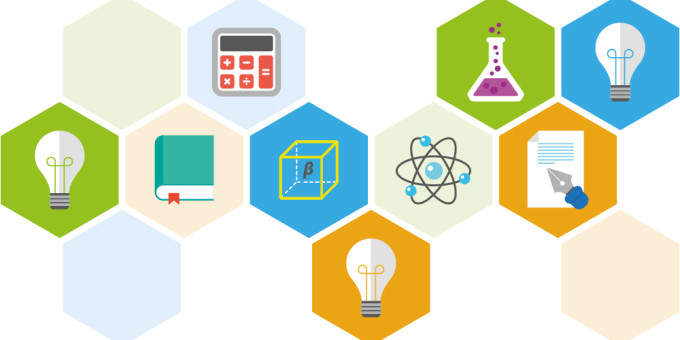 ASDAN's new Accelerating Progress courses in English, mathematics and science will be launched at the SSAT national conference in Manchester from 30 November to 1 December.
These programmes have been designed to support pre- and post-16 learners in the new, tougher GCSEs in England. They will help learners with the more challenging elements of the GCSEs and are focused on enabling students to secure a good pass.
Accelerating Progress courses will also provide support for young people in post-16 education who are resitting the new specification English and mathematics GCSEs, which learners undertook for the first time this summer.
ASDAN credits gained from Accelerating Progress courses can be put towards achieving the Certificate of Personal Effectiveness (CoPE) at Level 1 or 2. The flexible and engaging CoPE has been shown to boost young people's confidence and motivation as well as improving GCSE attainment.
In December, centres will be able to register for Accelerating Progress courses. A special offer on registration will be available to SSAT national conference delegates who visit ASDAN's B10 stand.
Martina Veale, ASDAN Education Director, said: "English and mathematics remain key subjects that are fundamental for further study and employment. Not only are they double weighted in Progress 8, it is compulsory for post-16 students to resit these subjects if they do not secure a good pass.
"Our Accelerating Progress courses have been designed by expert practitioners who have a proven track record in helping GCSE students to gain a pass and unlock their potential.
"By helping learners to achieve in English and mathematics, we are facilitating their progression on to continued study, training or employment as well as helping them succeed in education."
Course details
Our Accelerating Progress English programme will challenge students to develop higher-order reading and critical thinking skills to support them to formulate and express their own opinions – one of the key requirements of the new GCSE, and an important life skill.
The challenges in the mathematics programme have a contextual approach, applying subject material to everyday events. This reflects the greater emphasis in the mathematics GCSE on applying new skills and knowledge to real-life problems and situations.
The science programme has been designed to support GCSE learners taking the combined science course. It will boost attainment through intervention activities and help learners develop their understanding and application of core science skills.
Learners undertaking Accelerating Progress courses achieve an ASDAN credit for every 10 hours of activity. Up to six of these credits can be put towards the ASDAN Certificate of Personal Effectiveness Level 1 and 2 qualification (12 credits required).
Online access
Learners will access the courses online using ASDAN's e-portfolio system, which will contain the challenge content and resources for learners, such as worksheets. Learners will input their completed challenges, identify skills development and upload their evidence for tutors to sign off online.
Resources and certificates
Tutor support manuals will be available for each course and have been designed to assist non-specialists in delivering the programmes. The manuals, available in print and electronic formats, will include detailed tutor notes for each challenge, information on subject-specific skills development and practice exam questions. Certificates will be available as free downloadable pdfs or as printed foiled certificates at an extra cost.
Registration and moderation
Centres will be able to access Accelerating Progress under ASDAN's Short Courses registration option and the courses will be internally moderated.
New materials for CoPE
The redeveloped student book for CoPE Levels 1 and 2 will also be launched at the SSAT national conference.
CoPE helps learners develop core skills and has been shown to increase GCSE success rates. A study by the University of the West of England, undertaken in 2012 and updated in 2014, of more than half a million pupils found that young people who passed CoPE Level 2 raised their chances of achieving A* to C grades in GCSE English by 11% and achieving five A* to C grades including English and maths by 19%. The impact was most significant on those in less privileged educational groups.
More information

For more information on any of ASDAN's programmes and qualifications, please call 0117 941 1126 or email programmes@asdan.org.uk. You can also explore the programmes and qualifications section of our website.