My Future My Choice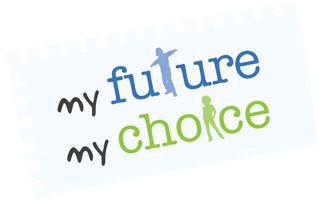 My Future My Choice resources introduce children and young people to the vast range of exciting opportunities available for their future, encouraging them to open their minds to a variety of possibilities and have the self-belief that they can achieve and be successful in whatever they choose to do.
The resources are designed to work in the classroom, the home and with business or industry visitors. They can be used to provide alternatives to the suggested challenges in ASDAN programmes and qualifications.
Resources
A range of My Future My Choice resources are available to purchase from ASDAN.